A Healthier, Brighter and Safe Dental Experience
General, Cosmetic, and Restorative Family Dentistry As the mandatory stay-at-home order comes to an end, our team is diligently preparing to see you at your appointment. We are implementing new protocols to ensure the safety and health of our patients and team.
Office Location
1733 Woodside Road, Suite 110,
Redwood City, CA 94061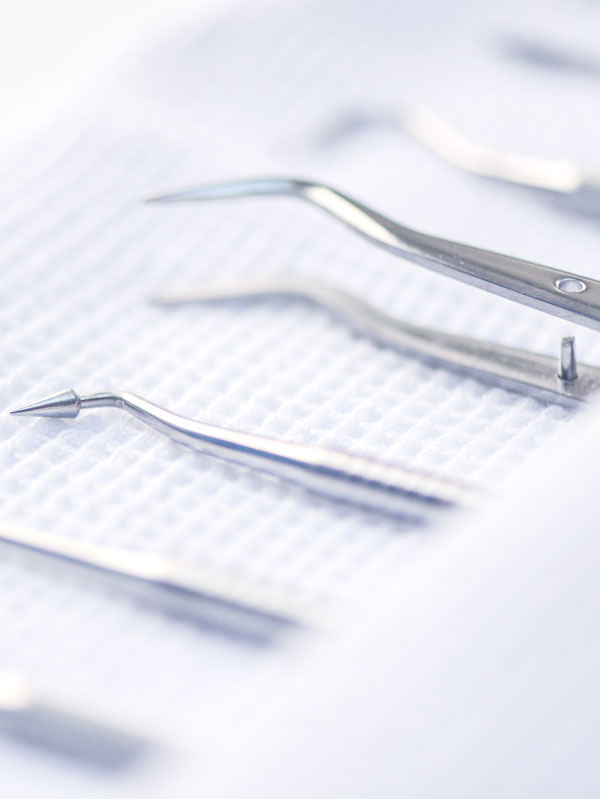 Welcome to Our Practice
Welcome to Woodside Dental, where we serve you with the highest quality family and cosmetic dental care. We are committed to your health and provide a professional and honest approach to dental care, and are very proud that patients and their families have trusted their dental care with us for several years.
Woodside Dental offers an exceptional state-of-the-art dental facility serving our patients from Redwood City, Atherton, Menlo Park, Palo Alto, San Carlos and neighboring cities. We are confident you will find our staff friendly and our dental care outstanding.
State-of-the-art
Modern dentistry tools and techniques have revolutionized dental care. We use the latest state-of-the-art dental technology such as panoramic X-ray machines, laser dentistry, and oral cancer screening equipment to deliver exceptional care.
Highly Skilled team
Dr. Anupama, a graduate of one of the country's top dental schools, along with our entire staff, have decades of experience in dental care and complement it with continuing education classes regularly to stay abreast of the latest in dentistry.
Happy Patients
Believe what our patients say.. they love us !! Our patients have entrusted their families' dental care with us for many years. We help patients with our without insurance, and provide dental services for adults and children.





Don't rush the brush!
The average person spends a minute and a half brushing. That's just not enough to cover all areas of your mouth. Brush at least twice a day, and for about 3 minutes. Don't forget to brush your tongue as well.
Visit your dentist once in 6 months
Even if you take excellent care of your teeth at home, you still need to see a dentist regularly, twice a year. Your dentist can check for problems that you may not see or feel.
Don't Forget to Floss!
Flossing is important ! Tooth decay and gum diseases can develop when plaque is allowed to build up on teeth and along the gums.Floss to cover areas your toothbrush won't and remove plaque.
Our Team
Our highly skilled and professional team make it their commitment to deliver outstanding dental care. Period.
Beverly Moretti
Dental Hygienist
Melody Garvida
Front office
Jennifer Churape
Dental Assistant
Dental Care for The Whole Family
Whether it is 3-year olds or their grandparents, we welcome everyone to our practice. We love providing dental care for all patients, and most of our patients are indeed families.
We are a Comprehensive Dental Practice
Everyone wants a bright, complete, and beautiful smile with minimal pain and discomfort. We can help you with that. From cosmetic and restorative dentistry, to orthodontic needs to root canal treatments, we can do it all. We also work with the best specialists when we need consultation.
Frequently Asked Questions
Answers to common questions we get asked !!
Is the dentist licensed ?
Absolutely. Dr. Anupama Karehalliraju graduated from the UCSF School of Dentistry, one of the nation's best dental schools with a Doctor of Dental Surgery (DDS). She also has a Masters in Public Health from Wichita State University. She is currently licensed by the Dental Board of California, and is an Invisalign specialized provider as well.
Are you accepting new patients?
Absolutely. As a new patient, your first appointment will include a comprehensive exam by the dentist, and may include X-rays and a consultation with your office manager. They will answer all your questions, as well as go over your treatment plan, pricing options and can help you schedule future appointments.
I have no insurance. Do I have any options?
Of course. We have many patients who do not or, choose not, to have dental insurance. Come in or call us, and we can help answer any questions you have on specific treatments.
Do you accept my insurance ?
Yes. We accept all insurances. Call us today to find out more details.
What are the most common oral health problems?
Cavities and gum disease are the most common problems. Both can be prevented. Brush at least twice a day, for about 3 minutes. Floss daily so you can cover areas your brush does not. And make sure you see a dentist once in 6 months.
How much is my dental care going to cost ?
Our office manager will be able to explain your treatment costs in detail and unfortunately, we can't just list the exact costs here. The cost to you varies depending on if you have or do not have insurance, how much your specific insurance policy covers, what your deductible is, your co-pay is, what treatments you have used this cycle, and more. All fees will be explained to you in detail before your treatment begins.
Do you provide Invisalign ?
Yes, We are an Invisalign preferred provider, and have helped many patients with Invisalign. Call us to make an appointment and we can help you too, even if you are not an existing patient of ours today. We usually have ongoing specials for Invisalign as well. Call our office to learn more about Invisalign.
Where do I go if I need a tooth extraction ?
Do not worry !! At Woodside Dental, we work with the best specialists for root canals, extractions and other dental services. We will refer you to them, and make it a point to follow up with them to ensure quality dental care for you.
Patient Testimonials
Hear what some of our patients have to say about us !!
"
'I left a message saying I needed work done on a back tooth asap, as it was causing me some pain, and Dr. Anupama called me back from her cell phone! I was so impressed by this, that says a lot about a doctor when they're willing to reach out to you personally instead of having their assistants take care of everything. I really appreciated that, thank you Dr. Anupama!
"
Laura
"Dr. Anupama has been our dentist for the last two years. She made sure we regulalry got our cleanups. Things got interesting when i developed a dental abcess on a existing root canal tooth. Dr.Anupama warned me in advance and walked me through my different options patiently. She was very premptive and made sure during retreatment i did not lose my tooth. Every step of the process she explained the different procedures being performed. She made sure i was seen in a timely fashion before things got out of hand. Dr.Anupama has great bed side manners and is the best dentist and comes with my highest recommendation."
Vignesh
"
I am so fortunate to have found Dr Anupama as my dentist. She is very professional, takes the time to listen and explain the issues. I get the best experience every single time I go there. She has an amazing team and they provide the best information, environment and experience. I cannot wait for my next appointment!!!
"
Pri
"I've been going to Dr. Anupama's office for many years, since her predecessor, Dr. Weitzel, retired. Dr. Anupama and her staff are very professional, are caring and informative and follow up with their patients who have experienced extensive procedures. I have had to replace seven crowns recently and I cannot express enough how gentle and caring they were with me. Dr. Anupama has an incredible "bed-side" manner. And I receive follow up calls from her staff just to ensure that I was happy with my experience and that was doing all right. I love my "new" smile! I highly recommend Dr. Anupama. "
Mary
"
Dr. Weitzel was my dentist for many years and when Dr. Anupama took over her practice I was a bit nervous as I am a complicated patient. I have to say I love Dr. Anupama and the entire staff. She's patient, professional, and very thorough.
"
Angela
"Dr. Anupama and Everyone at Woodside Dental are phenomenal! The most exceptional level of care and treatment of everything from routine cleanings to fillings/crowns/etc to realignment regimens/invisible braces, they always do the best work, and are always so cheerful and caring. I recently moved from RWC to Santa Cruz but i still drive all the way for their services, they are that good!

"
Christina Office Hours:
Monday: 8am – 6pm
Tuesday: 8am – 6pm
Wednesday: 8am – 6pm
Thursday: By Appointment 
Friday: 8am – 6pm
Call: 650-716-1500
1733 Woodside Road, Suite 100,
Redwood City, CA 94061
Working Hours
Monday-Friday 8am-6pm.
Thursday: By Appointment Only
Free Invisalign Consultation
Have questions about Invisalign ?  Just come in an ask the team about specials.